The shared micromobility market is rapidly growing. More and more entrepreneurs worldwide are looking for their piece of the pie that, in 2022 alone, attracted more than US $1 billion in total investments—and we're only halfway through the year.
Having spent nearly a decade powering micromobility operators in 200-plus global markets, we noticed a few similarities across the companies that are growing rapidly—and the ones that don't. Here, we've listed five of the most important traits shared among the world's leading micromobility operators so you can learn from the best.
How Shared Micromobility Operators Succeed
1.
They're local-first
In any industry, scalability is the magic word. In the shared micromobility world, however, the top-performing companies understand that global scaling can only take place after they've perfected their local framework. This includes meeting regional regulatory developments, understanding local transportation habits and satisfying the evolving needs of varying communities within the city.
As McKinsey observes, regulations on shared micromobility usage are still fragmented globally. While cities like Portland, Oregon are lowering barriers with initiatives like their E-Scooter Pilot Program, others like London, UK remain highly restrictive.
Understanding local specificities takes time and effort. Take Zipp Mobility, for instance. With several locations across the UK and Europe, the scooter-sharing company is growing quickly. To ensure a successful launch in every expansion, Zipp hires local teams and enables them to run the business according to their local instincts.
This is an effective way to become ingrained in both community culture and regulations, which vary from market to market. Plus, lessons learned from each branch will ultimately help the company become stronger as a whole. 
Not every company will have the resources to hire their own local teams at every stage, but platforms like Joyride can help businesses attain that local knowledge that can be the key to success. Joyride's platform comes with built-in data compliance and city provisions to help operators take off without a hitch. Our private sharing model also helps operators integrate fully within communities by partnering with local institutions like hotels, deliveries, campuses and residential complexes.
Being local-minded also relates to collaborating with local businesses. The best shared mobility companies know how to tap into the powerful potential of marketing and promotional offers, where you provide riders with discounted or free products at nearby retailers. A free cup of coffee, all offered and promoted in your white-label Rider app, goes a long way in garnering customer loyalty and appreciation. It also helps embed your business with the local framework in your community.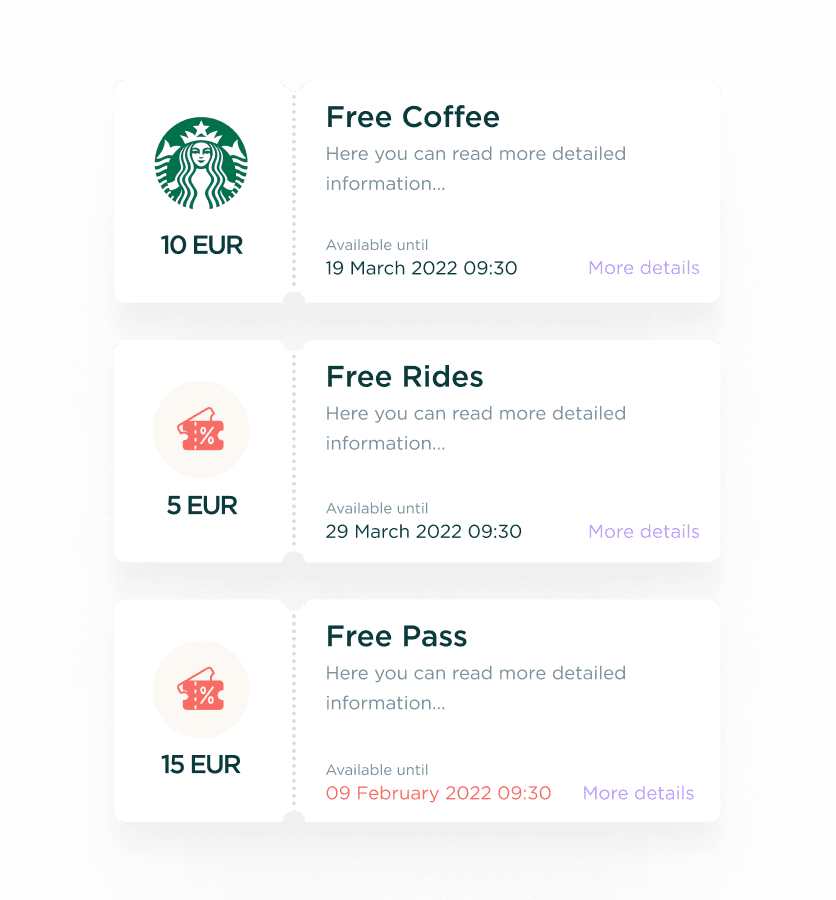 2.
They partner with the city
In addition to observing and meeting local needs and regulations, successful micromobility businesses also understand and act on their roles as a partner of the city.
In the realm of data compliance, for example, properly partnering with cities to ensure ongoing communication of how riders are using e-scooters, bikes and mopeds is monumental. For those looking to launch a micromobility system or grow an existing business, understanding the basics behind the Mobility Data Specification (MDS) and General Bikeshare Feed Specification (GBFS) work is a core necessity—as is knowing how harnessing these technologies will better your business while being city-compliant. 
When it comes to selecting operators who will be granted permission to provide micromobility services to the public, a key component is ensuring that the licensee is capable of meeting their strict reporting guidelines. 
The need to open up opportunities for micromobility services is well understood by cities, too. Since the COVID-19 pandemic, for instance, many cities across the world have increased public access to bike lanes, including Milan, Paris, Seattle, Montréal and more (McKinsey). number of Joyride-powered operators have been working closely with the government to push for a safer integration of micromobility solutions within the public sphere. 
Keeping these concerns and developments in mind, Joyride's platform includes streamlined insurance and city compliance support, including RFP experts to help operators with their pilot program or transit system so they can keep moving cities forward.
3. 
They're user-centric
You can't build a successful micromobility company without creating a service that truly centers on the rider's experience. From choosing the right types of vehicles to providing reliable safety features across the fleet, there are many facets to attracting and retaining customers.
As micromobility services become an integral part of city plans, many of them are looking to solve issues of accessibility. For instance, in Oakland, California, the Universal Basic Mobility Pilot program is offering income-based discounts on several micromobility providers, ensuring everyone can take advantage of alternative transportation methods.
The 8 80 Cities initiative offers another way to think about the future of shared micromobility. Their concept is simple: "If everything we do in our cities is great for an 8-year-old and an 80-year-old, then it will be great for all people." Taking this into consideration, the micromobility industry can improve their offerings by asking whether their vehicles and software are easy to use for riders of all ages, body types and physical abilities.
What happens, for instance, if a less tech-savvy user faces technical difficulties during their ride? Many operators currently rely on in-app support like live chats and video calls, but under the 8 80 Cities concept, it might not satisfy the needs of every type of user.
In a webinar hosted by Mavenoid, Joyride Founder and CEO Vince Cifani suggests that operators could offer users additional support through a toll-free phone number to help get them back on the road right away. Additionally, he adds that it wouldn't hurt to give riders the option to visit a physical location where they can get immediate help on the spot.
As Vince further points out, using tools for customer success can make all the difference in a competitive market. For operators that are looking to scale, it's especially important to have a dedicated customer support team to match their growing fleets. Joyride, for instance, works with a specialized product support platform, Mavenoid, to ensure our operators' users will always have access to expert help, any time.
4. 
They're long-term planners
The shared micromobility movement is no longer in its infancy, but it still has a long way to go. That's why the best operators in the industry are those that see far ahead.
"The future of micromobility is more diverse vehicles, more electrified vehicles, vehicles that
have battery swapping, AI and machine learning built into vehicles so they can rebalance themselves," says Joyride's Vince Cifani. "The future of micromobility is safer. Both in terms of the vehicles themselves, and safer bike lanes for people to ride."
Safety also extends to business operations. The best entrepreneurs and micromobility companies are ones that understand how vehicle parts can be easily reused, replaced  and recycled. For example, electric vehicle battery recycler Li-Cycle uses an innovative wet-chemistry process that recovers up to 95% of critical materials with minimal solid and water waste. Li-Cycle's closed-loop process also ensures all materials are either recovered and returned to the battery supply chain or sent for further processing or battery production.
Micromobility companies also have a large role to play in the "15-minute cities concept," which we discussed in an earlier article. The model envisions future cities where everything a person could need—including work, amenities, schools, groceries, etc.—is within a 15-minute radius by walking, biking/scootering, and transit, effectively removing the need to drive a car on a day-to-day basis.
In SHARE-North's 250-page guide to shared mobility, one of their "10 Golden Rules of Shared Mobility" considers the importance of patience in this industry: "Car ownership is rooted deep in our society. It takes time and effort to raise awareness about new forms of transport. Shared mobility needs clever, consistent communication and marketing over a long period of time."
Communities around the world are warming up to the idea that shared micromobility has a role to play in future cities, but it can't be rushed. Companies need to ensure they're scaling at a pace that makes sense according to the cities in which they operate. Whether you're starting with 50 vehicles or planning for a fleet of 500,000, Joyride's scalable deployment capabilities can help your business grow intelligently.
5. 
They fulfill the industry's potential
Keeping the future in mind is an essential trait of every successful shared mobility operator. The best long-term plans for the industry, however, are designed by leaders who truly understand the industry's potential to change the way we live, and the barriers we must overcome before change can happen.
Benjamin de la Peña, CEO of the Shared-Use Mobility Center, anticipates that the changing of narrative will be the biggest challenge for the industry. As Cailin Crowe summarizes: "For decades, 'freedom' has been equated with cars in the U.S., but [Peña] said the group's goal is to reframe shared mobility as a way for people to be unburdened from automobiles."
From high gas prices to harmful environmental impacts, our over-reliance on cars is becoming increasingly noticeable and troublesome. Shared micromobility has the promise to deliver clean, affordable modes of transportation. It'll be up to the individual leaders of the industry to realize the true potential of their solutions.
Power Your Micromobility Business For Success
At Joyride, we're innovating for the future. With industry veterans and experts on our team, we keep a steady pulse on where the industry's currently at and where the potential lies. That's why we're constantly improving our platform with new features and possibilities.
We're also big believers in collaboration. If there's a like-minded micromobility platform that can help our clients grow their business, we'll partner with them right away.
Continuous education is also the key to building a successful fleet. That's why our online learning portal, Joyride Academy, offers in-depth workshops and full courses on how to start a shared mobility business from scratch. Find out more and enroll here. 
Questions about how and where to start? Learn more about our vision for the future of shared micromobility, and how the Joyride platform can help your fleet succeed.