No matter the size, every scooter and bike-sharing system requires a white-label app that's used by vehicle renters. That's standard practice across the board, but software solutions can vary greatly when it comes to features, user experience, design options, marketing potential and fleet support. 
In order to provide an overview of what Joyride's white-label app has to offer, we've rounded up some of our key features that enable any fleet operator to easily manage and engage his or her customers. The user app is the first interaction between a renter and the vehicle, and it's typically the first software feature we develop for our operators. 
With many scooter and bike-share companies quickly ramping up operations to support food deliveries and essential transportation right now, it's worth noting that all of our app offerings (including these features listed below and more) can be built and tailored to operators' needs within a matter of days. 
Main Menu: After completing a brief sign-up process, users can view various tools through the app's main navigation dashboard (pictured above). The mobile experience ensures riders are always aware of their city location—even as they toggle between different app features.
QR Codes: Riders unlock their vehicles using the app's QR code scanner, which will then sync with an individual scooter or bike. The vehicle is then immediately tracked within Joyride's backend dashboard.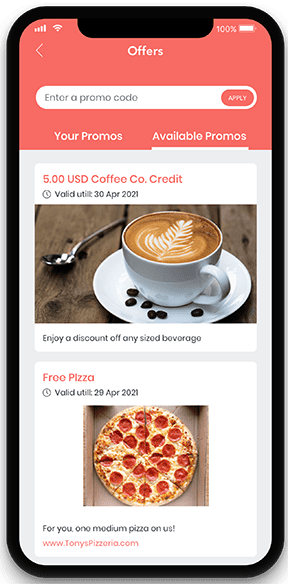 Offers: One of the best ways to stay connected with renters—and the community in general—is through providing access to promos. This may include membership passes, themed giveaways or offers from local retailers that are in close proximity to a rider's location. Joyride's user app can be used to tailor specific promotions, which can then be marketed through our SMS and email campaign feature. 
My Fleets: Users can sign up for any private fleet within the operator's system. So, for example, riders can use the app to access a student-only fleet on their campus, or a fleet of rental vehicles for guests at a hotel. 
Multi-currency: This recently added feature enables users to easily transfer money in different currencies if their favorite company operates in different countries. 
Support: Here, users can submit tickets and photos of any issue they come across, while also having a direct line of communication with the operator about ongoing issues and any scenarios requiring follow-up.
Custom Markers: Operators can create custom icons on the map to indicate special events or locations for their riders. Ideas include promoting a new local retailer, highlighting a tourist attraction, or showcasing a special event for people to visit. This unique feature connects residents and tourists with the local community.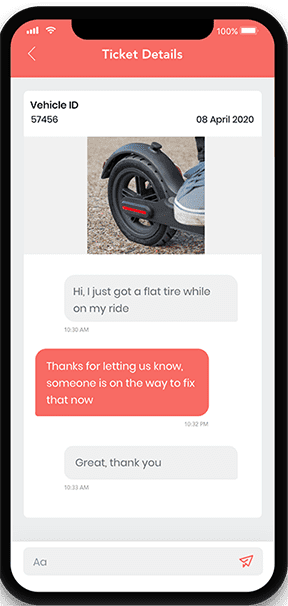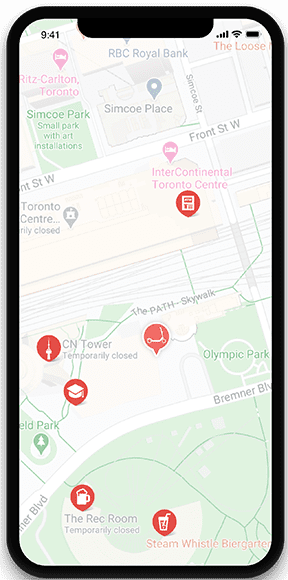 Multi-rides: Any scooter-share or bike-share renter can select up to four simultaneous vehicles at a time. Customers can mix and match scooters, bikes and mopeds from the same operator, and rides can start and end at different places. More details here. 
For a detailed overview of Joyride's full suite of app features, check out our previous blog post announcements and contact our sales team to book a demo today.