As we continue to grow our suite of innovative software offerings, we're showcasing our multi-ride user app feature that enables any scooter-share or bike-share renter to select up to four simultaneous rentals at a time. Think beyond renting a quad of scooters or bikes—this feature allows customers to mix and match their vehicle rentals, meaning they can easily rent two bikes, one scooter and one moped (or any combination, really) all from the same operator and all at the same time. 
There's more:
– Each rental can be paused individually (in other words, every vehicle is standalone in terms of usage)
– All rentals are paid by one originating user
– At the end of a ride, the ordering user can receive individual receipts for each trip taken
– Rides don't all have to start and end at the same place or time. For example, two friends can stop for lunch while another pair heads off to explore the city.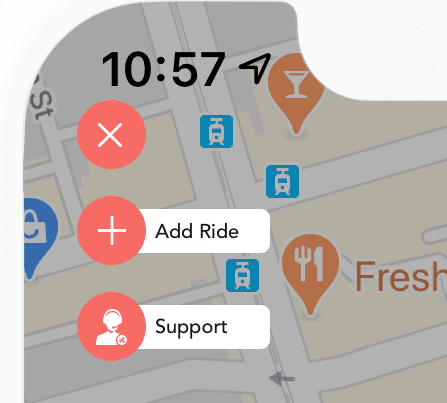 Like Joyride's recently announced multi-currency feature and email campaign functionalities, our multi-ride offering is designed to give our global scooter-share and bike-share operators a unique value add to their own customers. Multi-rides can be particularly beneficial to families looking to rent vehicles together (where, presumably, one parent makes the rental for everyone), or tourist group members who want to head off on an excursion with minimal headaches involved. Our growing customer list of private businesses like hotels and corporate headquarters will also especially benefit from offering this feature to users. 
Want to learn more about multi-rides and/or our constantly updating list of software features? Contact us today to find out about Joyride's sophisticated suite of shared-fleet solutions.