One of the most important scooter-sharing trends for 2020 is the ability for operators to be completely location-agnostic. As we continue to facilitate our customers' expansions into multiple regions, there's a clear need for scooter-rental businesses to not just consider different laws, languages and licenses, but varying currencies, too. 
So we're kicking off 2020 with a brand-new solution designed to let all Joyride operators simultaneously toggle between—and accept payment from—several different currencies. And this software feature has just been added to Joyride's suite of software solutions at no additional cost. 
Any given shared mobility platform can now launch in different markets and allow their customers to pay with their currency of choice. Mobile app users have the option to add money to their wallets in their currency of choice—whether its US$5 or €5—which bodes especially well for tourists who don't want to convert funds for each scooter rental they take.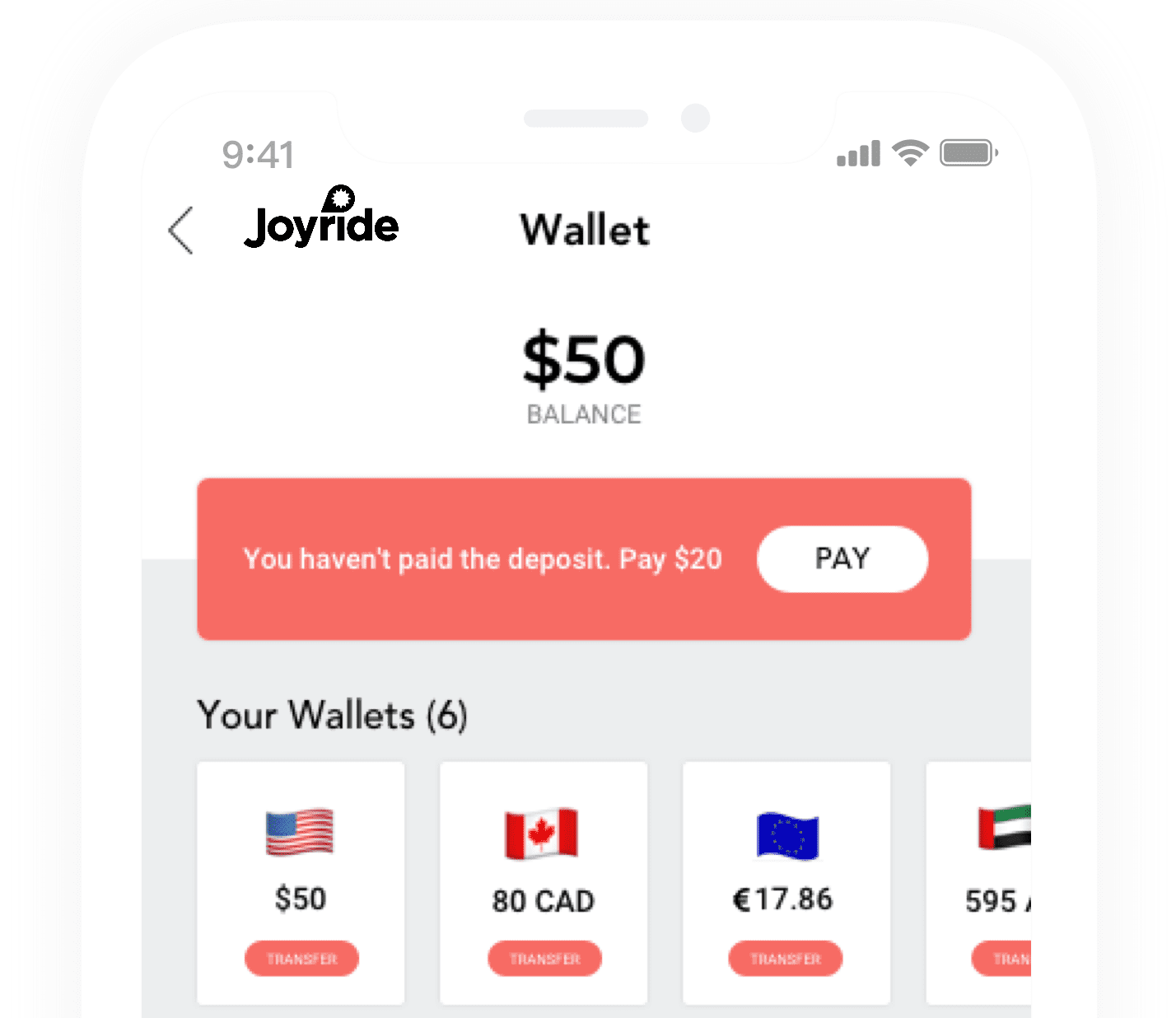 Beginning today, a user's default currency will appear on their rider app under the payment tab, but he or she can choose to switch to another currency of his or her choice and also exchange money from one currency to another according to the current  rate (provided through xe.com). The same thing will be applied on any promos being offered, too. Users can also maintain multiple wallets in various currencies, as shown in the image above. 
From a business perspective, the ability to accept payments in multiple currencies is a huge asset for any scooter-share operator looking to expand into additional regions—not to mention Joyride-powered businesses that are already operating fleets in more than one country at a time, such as Texas-based Blue Duck (which recently launched in Dublin, Ireland).
As part of this feature, operators can also add additional taxes that are specific to certain regions (such as the Harmonized Sales Tax in Ontario, Canada). There's also the ability to include or exclude all taxes in scooter-rental prices. 
With the Joyride platform already being offered in more than a dozen languages, these latest multi-currency and multi-tax features are part of our plan to make global expansion within reach for operators of all sizes.  
Looking for more information about how this new feature fits in with your global ambitions? Contact us today for additional details.