With 2021 pedaling toward its end, it's time to share our biggest micromobility predictions for 2022. This past year brought a slew of creative spins to traditional micromobility business models, as well as plenty of hope for new sustainable practices that will curb global climate change. The use of e-scooters, bikes, mopeds, cargo bikes and docking stations rose at unparalleled rates in 2021, as did our own base of global shared mobility operators. The stage has been set for 2022, so what are the biggest trends that will play out in the year?
Here are 5 trends to watch:
Bikes and e-bikes will be major micromobility stars
It's well-documented that bike sales went through the roof during the global pandemic. Bloomberg recently shared some statistics on what this increase looks like, with unit sales of electric bikes that cost between $1,500 and $2,000 grew at a whopping rate of 176% from September 2020 to 2021. A potential new US law will only feed this growth, with policy-makers eyeing a 30% tax credit for up to $3,000 spent on a new e-bike.
In 2020 and into 2021, the pandemic significantly impacted the perception of bikes and e-bikes, as people had increased motivation to go outside for physically distanced exercise and to explore alternatives to public transit. It became clear that cycling is an economic and sustainable method of transportation, creating new opportunities to educate consumers on the benefits of micromobility and even expanding to electric mobility. And now that in-person work is slowly becoming more commonplace, the use of bikes only stands to increase. In fact, according to a new McKinsey study, nearly 70% of people worldwide say they would ride a bike, moped or e-scooter to work if given the opportunity. 
On the e-bike itself, the thrill is here to stay. According to The New York Times, "Modern life is peppered with moments of discovery around mobility: the first car drive as a teenager…In this decade, that moment is increasingly likely to be an inaugural ride on an e-bike, often said to spark a childlike joy, thrilling and freeing."
Meanwhile, cargo bikes are in a position to grow throughout 2022. August's The Promise of Low Carbon Freight study found that during a three month period, cargo bikes helped save a total of 3,896 kilograms of CO2 and 5.5 kilograms of nitrogen oxide. Recent reports have found that cargo bikes are more than 1.5 times faster than delivery vans and are able to deliver more packages in the same amount of time than their gas-fueled counterparts.
As bike hardware becomes more popular, so will production. Hardware manufacturers are jumping on the e-bike bandwagon and developing new models to meet the surge in demand. To meet the growing needs of our customers, Joyride's newly formed Vehicle Hardware Team is busy aligning the newest e-bike and bike locks with our software operators at speeds and prices that are unparalleled in the industry. Find out more here. 
Private micromobility fleets will continue to expand
Private micromobility fleets were on the rise in 2021 and they will continue to thrive in the new year. Compared to public fleets, private models are operated through businesses such as hotels, campuses, residential complexes and even delivery systems. Hotels are very common for operating private mobility fleets since scooter-sharing is a convenient way for guests to travel through a resort or explore a new city/town. There are fewer hoops to jump through as an operator when it comes to permits and winning tenders, and with a platform like Joyride, it's easy to manage a private fleet as an add-on amenity to any existing business. 
Private fleets are also becoming increasingly common in universities. Shared mobility on university campuses helps combat parking limitations that are so prevalent across higher education institutions. E-scooters are also a great solution for cross-campus travel that is fast and reduces the use of large shuttles. This saves money for the university and wastes less energy by running large motor vehicles.

Based on these considerations and the number of inquiries we receive for private business fleets, we anticipate that more private models will become commonplace at businesses of all sizes across the globe. The benefits are appealing to riders, there are fewer restrictions and regulations for implementation, and the opportunities for a revenue-generating partnership are abundantly clear. 
Commercialized errands and 15-minute cities
Instant home delivery is a long-lasting phenomenon. Whether it's groceries, take-out food, a quick treat or much-needed medication, on-demand delivery has never been more in demand.
In the end, it comes down to consumer convenience. Using e-scooters and e-bikes in delivery services is a great way to be cost-effective, timely and reduce carbon emissions on delivery runs. 
One way of managing fast and sustainable delivery methods is through "micro-warehousing," keeping everything in a close radius for fast delivery. For this to be possible, fast and agile vehicles like e-scooters and e-bikes are a popular choice for urban areas. Expect to see even more consolidation in this space, as the DoorDashes of the world continue to scoop up grocery delivery companies (just look at the company's recent $8-billion purchase of Finnish startup Wolt). Revenue for these delivery companies continue to skyrocket, as does the need for vehicles to make the deliveries themselves. 
This leads us to the notion of the 15-minute city. The concept of the 15-minute city is simple, urban planners choose a central location and place everything we need in our daily lives– workplaces, shops, parks, schools – within a 15-minute walk or cycle. This concept was developed by Professor Carlos Moreno with the intention to encourage sustainable lifestyles.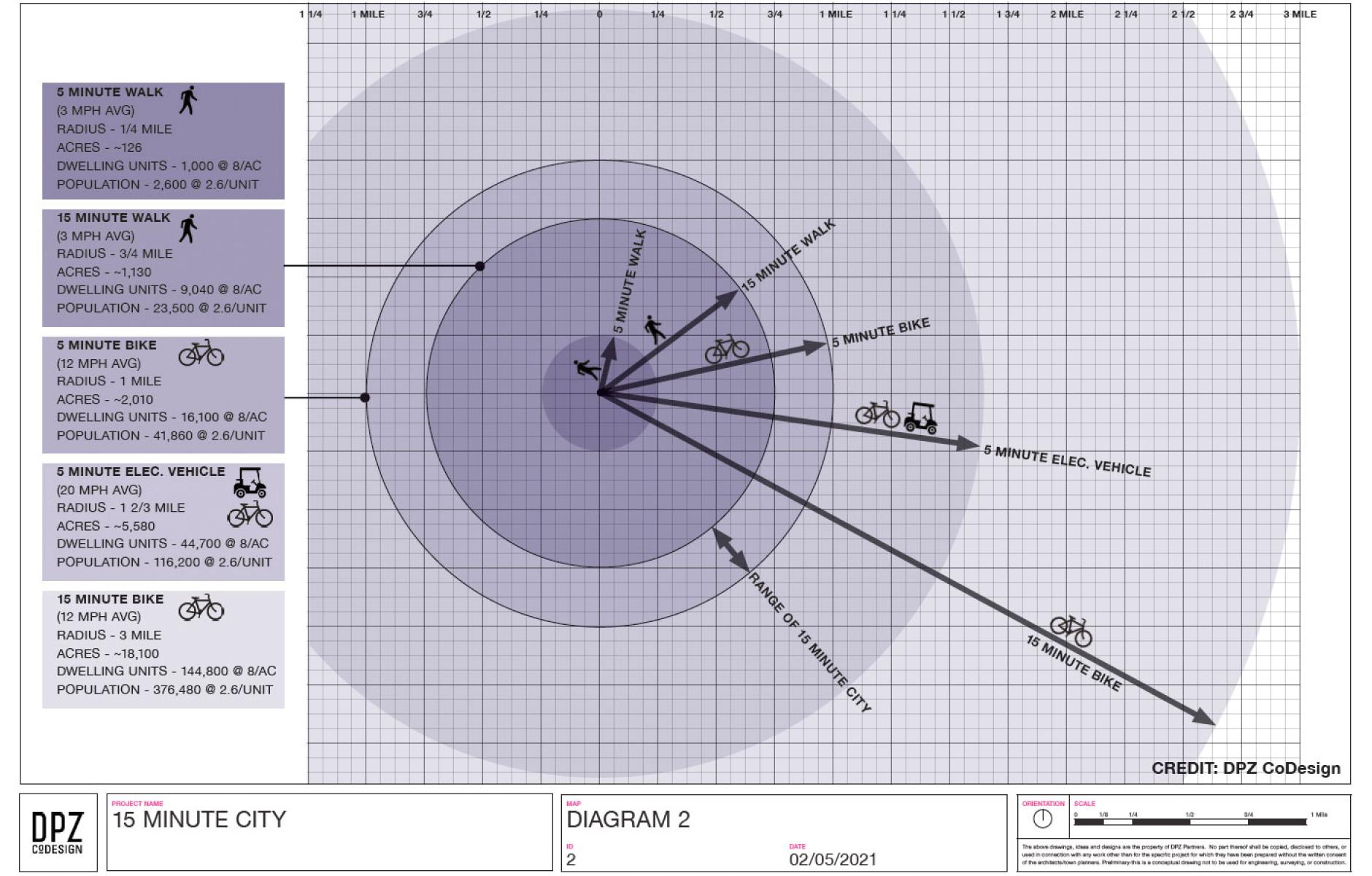 Paris is already setting a global example of how a 15-minute city can truly operate. Mayor Anne Hidalgo has taken actionable steps by banning high polluting vehicles from entering the city at certain times of the day and prioritizing the needs of pedestrians and cyclists. The Paris mentality to incentivize their environmental goals is giving vehicle owners tough love, essentially training people to favor sustainable transportation over driving. 
Paris is a pioneer. Melbourne, Barcelona, Detroit and Ottawa are all solidifying their own plans to adopt the 15-minute city mentality and infrastructure, and it's only a matter of time before more markets follow suit. 
More integrations and automation in micromobility services
If you want to take advantage of free integrations, you're going to want to step up your marketing game. In 2021, Google announced its new integration on Google Maps to find rentable scooters nearby. By creating a Google My Business account, you can update all of your docking stations' locations so people can find your fleet over your competitors, Being 'on the map' and focusing on SEO efforts to improve your rankings in Google is a great way to maximize your marketing efforts (for free!) You can even add additional promotions through Google My Business to incentivize riders to choose your brand. 
Leveraging technology can include choosing a platform like Joyride that allows you to maximize your marketing strategy through the app itself. Whether it's through email, banners or developing a partnership with the coffee shop down the road, there are lots of ways you can market your shared mobility business.
Another unique marketing tactic that's making serious headway is delivery robotics. As mentioned earlier, no-contact deliveries are on a growth trajectory. AI and automation are taking this to the next level by delivering items through branded robots, which can be integrated and tracked with Joyride. 

Tech company Tortoise, for example, has taken its automated self-driving scooters to the next level with automated robot deliveries. In October, the company struck a deal to bring its remote-controlled robots to convenience store chains across the US. Under the agreement, retail strategy company KRS will resell and distribute more than 500 of Tortoise's sidewalk delivery vehicles to help its convenience store customers offer same-day last-mile delivery options. You will see more automated twists to traditional ideas in 2022, as backend tech will continue to bring innovative solutions to the forefront. 
Thinking outside the box will be really, really important
Out-of-the-box thinking supports entrepreneurs in jumpstarting their businesses. When scooter-sharing was first introduced, it was really innovative by taking an item that already existed and using it to solve a real-world issue. 
It's important to find creative ways to stand out from your competitors. The micromobility industry is just getting started–there is room here to grow and flourish.
Here are some examples of what creative ideas can look like:
Long-term leasing and subscriptions. This is a creative format as scooter trips and bike-sharing rides are more affordable for the end-user but the business still gets consistent income. It's a different model, but one that solves a problem for those who can't purchase their own vehicles to own.
Expanding creative partnerships with private fleets. There is no limit to what a private fleet can be or to what business it attaches. Joyride has customers that rent out animal-themed electric carts to children at amusement parks. There's a real opportunity to bring shareable technology to new and untapped places, you just have to get a little creative. 
These are our biggest micromobility predictions for 2022. At Joyride, we want to help foster your entrepreneurial spirit and get people out of cars and onto sustainable modes of transportation every day of the year. If you want to take advantage of one of these trends and get additional support, we can help you launch and scale your micromobility business in a matter of three weeks.
Contact us today and start planning for 2022!