Today, we are announcing the launch of Joyride's Vehicle Hardware Team. While software is the backbone of any micromobility business, it's the vehicles themselves that make the industry go round. In fact, selecting and purchasing the right electric scooters, bikes, mopeds and charging hubs is among the first priorities when growing a fleet, which is why we're prioritizing it, too.
Parked within our Joyride Alliance division, Joyride's Vehicle Hardware Team will spearhead internal Joyride efforts and work hand-in-hand with leading OEM manufacturers. The team will provide our customers with unrivaled expedited global forwarding and flexible MOQ intercontinental fulfillment, as well as exclusive new market vehicles and operator-friendly purchasing power.
With more than 15 years of combined experience in shared and owned micromobility manufacturing/operations, the group is led by Andrew Miles, Head of Joyride Alliance and Partnerships, who is joined by recent hires Markus Dammann and Abhishek "Abhi" Sinha, both of whom are Joyride's Vehicle Partner Managers.
Based in The Netherlands, Markus recently served as Business Development Manager at Segway Discovery. While fluent in six languages, he holds five years of international experience in the mobility space, including two years spent in China. Abhi, meanwhile, hails from RYTLE, where he was Market Development Manager for the European e-cargo bike startup. Through 2021, he has worked with multiple e-bike manufacturers to launch and distribute products in Europe and the APAC region, and he will continue to specialize in these areas via his base in Vietnam. 
Through a series of new programs rolling out in 2022, Joyride's Vehicle Hardware Team will deploy solutions to fundamentally answer every operator's most frustrating questions: How can I get the exact number scooters/bikes/e-bikes/mopeds I want, for an affordable price, and delivered when I need them, where I need them?
"We are addressing some of the industry's most pressing pain points by offering a one-stop solution for our operators and potential customers. We've formed exclusive partnerships with global manufacturers that you won't find elsewhere, and our experienced team is motivated to build upon this and take the 360-degree hardware-software package to the next level."

Vince CifaniJoyride Founder & CEO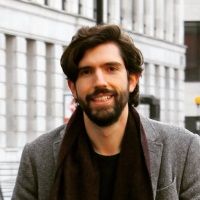 More details surrounding our hardware program will be provided in the coming weeks. In the meantime, check out Joyride's 2022 Hardware Guide for more information about leading vehicles currently compatible with our software, or reach out to us today for exclusive pricing and fulfillment opportunities.