Wrapping up officially today in Glasgow, the United Nations COP26 Climate Change Conference has shared plans, pledges and actionable steps that we, collectively, will need to implement in order to limit our global warming temperature to 1.5 °C. These initiatives involve changing the way we use transportation, which will inevitably impact the future of the mobility industry. 
For those of us in micromobility, the push to adopt sustainable practices and reduce global C02 emissions has already been in motion for some time. And thanks to COP26's two-week deep dive, the topic is getting world attention. 
Here, we've rounded up five highlights from COP26 that directly impact transportation and micromobility:
1. World leaders plan to change infrastructure to support micromobility
Among the more noteworthy advancements at COP26 is United States President Joe Biden's revistation of his previous pledge to reduce carbon emissions. Biden recognizes that the US is one of the world's largest polluters. However, during his 11-minute speech on November 1st 2021, Biden states that "the US will reduce carbon emissions by 50-52% below 2005 levels by 2030." Ultimately, the US will seek to become a "net-zero emissions economy" by no later than 2050. This speech reflects Biden's Clean Energy Platform introduced in November 2020. The platform calls for approximately $2 trillion in infrastructure and clean energy, which will "invest in infrastructure for pedestrians, cyclists and riders of e-scooters and other micromobility vehicles."
Considering the average vehicle releases 411 grams of CO2 emissions per mile and an electric scooter only releases up to 200 grams of CO2, we're already cutting the emissions in half. A manual bicycle releases 5 grams, and of course, walking releases zero. In the US today, it is estimated there are 289.5 million vehicles driven daily to commute to work, run errands and use for general travel.
If the US can build infrastructures that support sustainable mobility, this can significantly impact and push the country forward in its clean energy pledge. Looking at these numbers, this is an ambitious goal to become a net-zero emissions economy by 2050. Bringing new investment opportunities for those interested in running fleets in the US is a step in the right direction. In fact, nearly half of Joyride customers currently have operations in the US. The numbers continue to grow as the opportunities for better routes in urban transportation increase.
2. The mobility industry contributes to net-zero emission economies
Pledges are outstanding, but understanding the true impact of CO2 emissions will help paint a picture of what we are up against.
The Intergovernmental Panel on Climate Change developed a report to outline what is occurring on our planet. Beyond the many topics, we'd like to highlight the future emissions we will face if we don't change our current behaviours.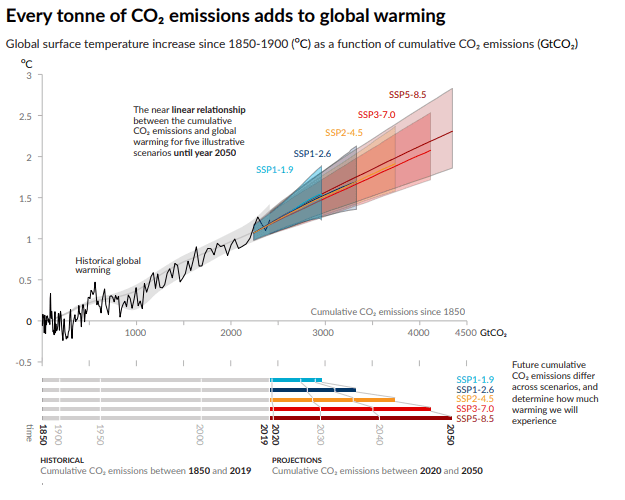 Essentially, without change, we are looking at getting to a global temperature of 3°C. Of course, we are not suggesting that cars are the only factor contributing to global warming, but it is one of the most accessible changes we can tackle.
3. Day-to-day travel needs to change, for everyone
The COP26 Climate Summit has certainly caught the attention of environmental activists. Many have vocalized its shortcomings to those attending the conference. One example of these criticisms is the lack of conservation through travel. Subsequently, up to 118 jets travelled to Glasgow, Scotland, emitting 1,400 tons of carbon into the atmosphere. Many consider this act hypocritical because these leaders use inefficient forms of travel while telling the rest of the world to change their habits. 
Looking at the energy and resources it takes to run a conference, the COP26 summit hosts up to 30,000 people, making travel a genuine concern. Although attendees can't control the venue's resources to run the event, they can control how they get there.
Ironically, President Biden was criticized as well for having up to 20 vehicles in his entourage. Using "The Beast," a bulletproof and heavy limousine, and SUVs to follow is a lot of wasted energy considering each car would have one to two passengers. 
People want to see their leaders practice what they preach. Therefore, leaders must find ways to demonstrate their commitment to environmental issues by example. After all of this criticism from the conference, it will be interesting to see if politicians will explore other transportation options for shorter distances.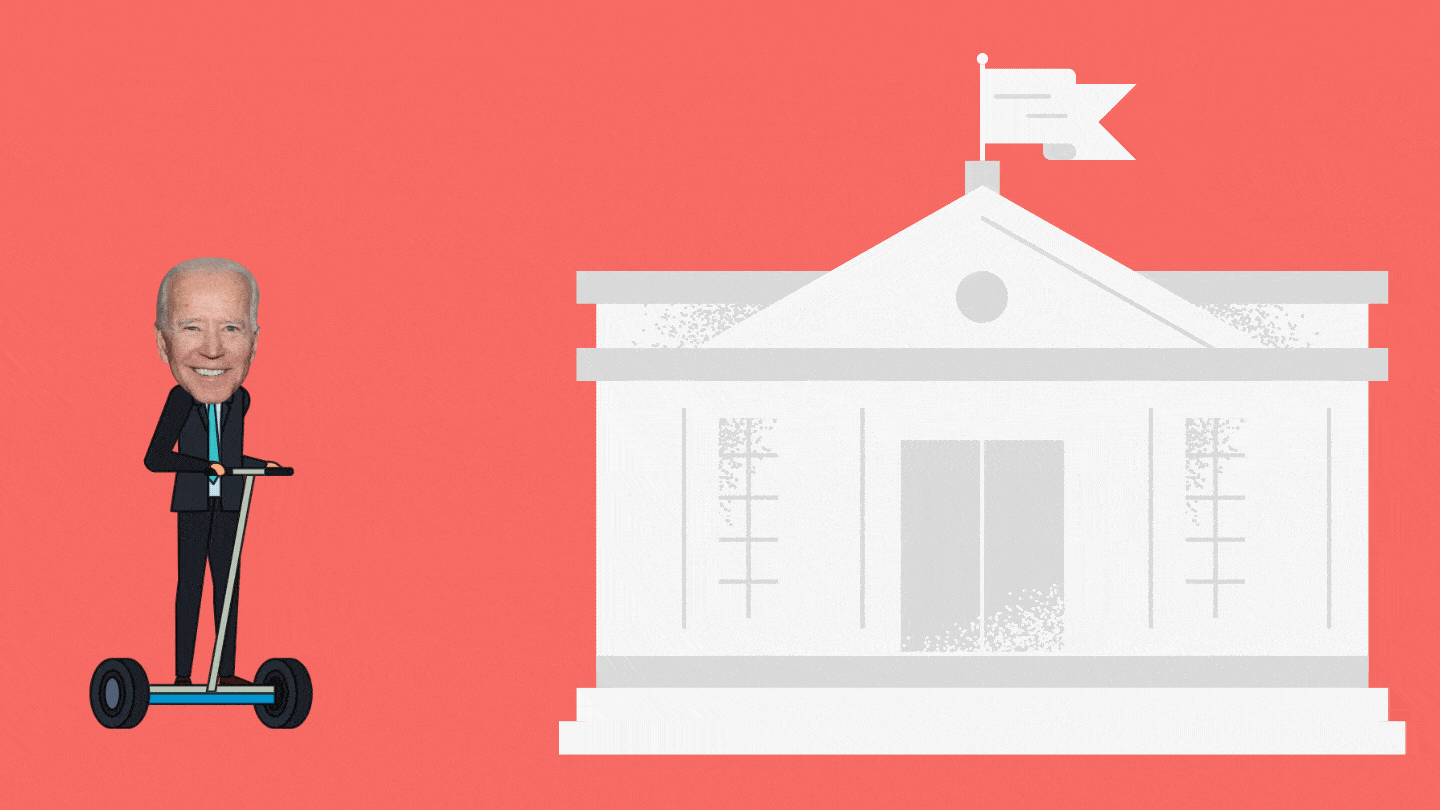 4. The forgotten vehicles of the mobility industry
While demonstrating plans to increase the use of electric vehicles is terrific, author Carlton Reid brings up an interesting point about cycling. Carbon emissions are significantly lower with pedal bicycles. They can make a significant impact on the environment. It benefits urban areas to have less congestion, better trails and improve the air quality of that region, but it also helps people's health. Human habits go further than the technology we use in our lives; how we take care of ourselves also impacts resources we are depleting from the planet. 
Although electrification is a great avenue, unfortunately, it will take decades to switch from gas to electric vehicles. Reid highlights that active travel- walking, cycling, running- can give us much quicker results. The lack of discussion of active travel was a missed opportunity. 
Before you panic and think, "there is no money in biking," that's simply not true. Several micromobility fleets use pedal bikes as their leading hardware. However, the value of using a software platform like Joyride goes beyond monitoring your hardware's welfare. It's also about tracking the physical fleet, communicating with users, and developing an easy payment method to rent and ride.
Whether it's increasing the use of electric cars, e-scooters or bicycles, each is a valid mode of transportation when adopting a new sustainable lifestyle. Shared mobility will be a great contributor to bringing down our global temperature long-term.
5. The Call-to-Action is NOW
Environmental activist Greta Thunberg made an appearance at the COP26 conference, but not as an invited speaker. Instead, she was leading speeches outside of the summit amongst thousands of people to push for change in this climate crisis. "No more bla bla bla" was the theme of her visit as she demands climate action! "It should be obvious that we cannot solve a crisis with the same methods that got us into it in the first place. And more and more people are starting to realize this".
With all of the media coverage and essential data shared by environmentalists, investing in micromobility or sustainable businesses will only continue to grow in value.
Being informed is the first step to creating change. From the wise words of David Attenborough, we end with a note of hope. 
"Through global cooperation, we may achieve far more than tackling climate change. We may finally create a stable, healthy world, where resources are equally shared and where we thrive in balance with the rest of the natural world." (Attenborough, 2021)
If you want to contribute to sustainable solutions in transportation, consider building and growing your own micromobility fleet. Joyride operators currently offer shared e-scooters, e-bikes, cargo bikes, mopeds and pedal bikes, all of which are collectively contributing to a reduction in CO2 emissions (while boosting their local economies at the same time).
Get support on how to get started with the Joyride Handbook or contact us today.