For those of us in the micromobility industry, the customer journey doesn't just relate to the scooter ride itself. When it comes to renting and paying for a vehicle through their rider apps, customers are expecting a better experience in today's mobile-first, e-commerce economy. 
Today, we've opened the door to open banking and other alternative payment methods by announcing our partnership with Apaya. Based in the UK, Apaya is a mobile payment gateway that provides merchants with a fully localized experience for their customers. Through Apaya, Joyride customers will access more than 150 local in-app payment methods, including mobile wallets, bank transfers, mobile money and carrier billing, thereby providing a flexible, secure and localized experience to riders globally. 
According to a report published by Allied Market Research, the global open banking market is expected to reach $43 billion by 2026, and local payment methods are forecasted to process 66% of global e-commerce transactions by 2023 due to their accessibility over traditional card payments. In fact, there's been an increasing use of non-credit card payments among Generation Z and Millennials. Earlier this year, the Bank of England's regular consumer credit report revealed that credit card borrowing was down 14.5% to a new record low, and a Bank of America report also found that 60% of 16-to 39-year-olds view credit cards as a risky form of payment.
What does this mean for micromobility operators? 
Local payment methods enable you to provide your customers with a better overall experience, and it's an opportunity to build and strengthen brand trust and loyalty. Allowing our micromobility operators to offer Apaya services in their user apps also opens the door to new customer demographics and geographies. Lastly, it gives customers a frictionless payment experience within a trusted ecosystem, as well as greater control over their banking data. 
Why now? According to Apaya research: 
67% of customers have abandoned a purchase because their preferred payment option was not available
92% of customers want to buy in their local currency, regardless of the merchant's location
70% of customers have completed a cross-border e-commerce transaction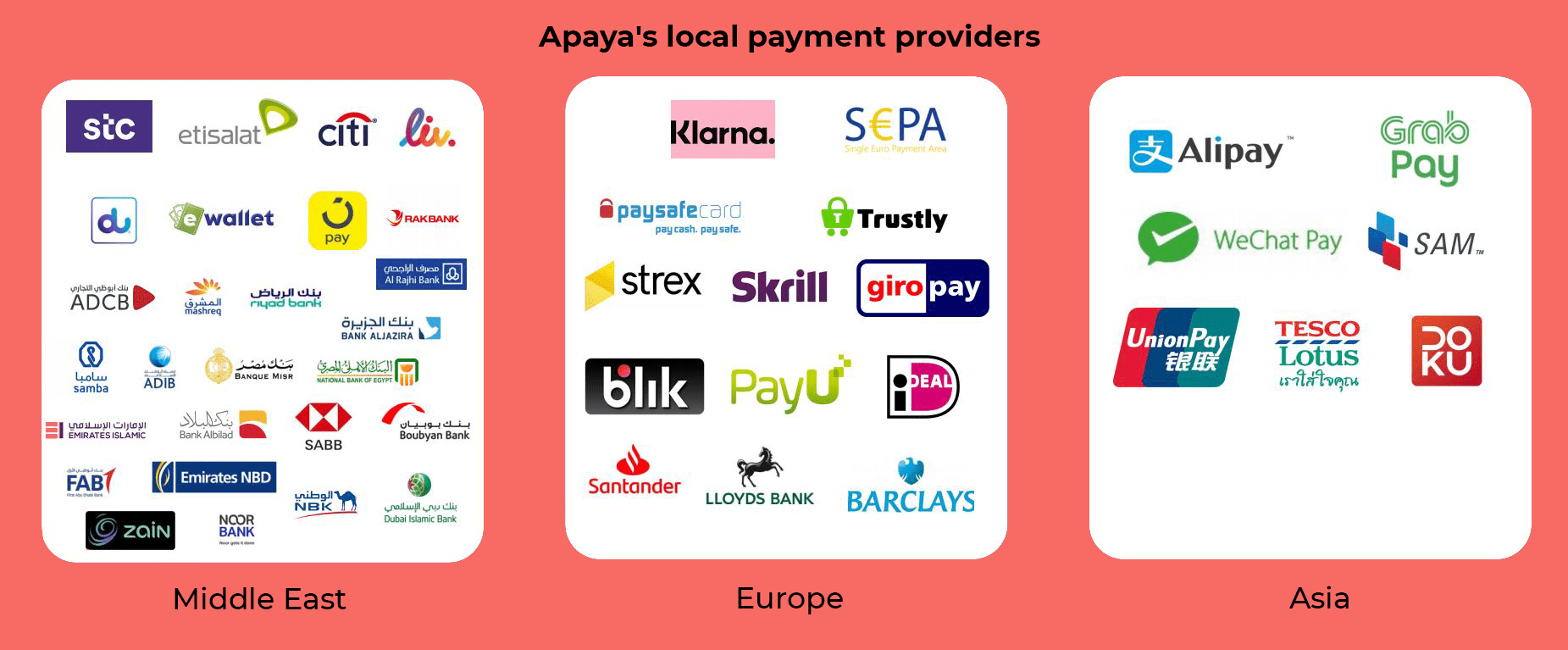 Micromobility operators in more than 160 markets currently use Joyride's white-label software to launch and manage their fleets of scooters, bikes, e-bikes and mopeds. Our partnership with Apaya solidifies our platform as a one-stop solution for operators looking to offer riders the best user experience on the market.
This announcement also comes as we continue to evolve our solutions through new feature upgrades—including referral programs and credit card pre-authorizations—in order to make the rental process as smooth and fulfilling as possible for end-users. For more information about providing Apaya services to your customers through the Joyride platform, contact our sales team.